Our Staff
Kindall Carmouche
Kindall is the Program Manager at DRC. Kindall works with our Community Transition Service program, which helps consumers in nursing homes gather natural and physical support and helps them move into new permanent independent housing within the community. Kindall provides outreach support within the community and she also works with our Fast Track program. Kindall implements new lesson plans in High Schools and Colleges within the Will and Grundy service areas. Kindall studied Criminal Justice at Chicago State University and Joliet Junior College. Kindall brings 17 years of experience to empower people with disabilities to realize that no dream is too big or too small to achieve. When Kindall is not working she enjoys relaxing and catching up with family and friends.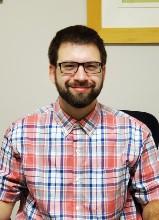 Kevin Huckfeldt
My name is Kevin Huckfeldt. I am a full-time Independent Living Advocate and Fast Track Coordinator at Disability Resource Center. I am excited to work with students in the Fast Track program and work in a team-supportive environment. I am a proud alum of Joliet Junior College and Aurora University where I received my Bachelor's and Master's Degrees in Social Work. I have experience facilitating, teaching, and developing life skill lessons such as self-advocacy and peer support groups. Self-advocacy is a topic very important in my life. I want to instill in consumers that self-advocacy is about knowing yourself, and knowing what support you need.. 
Additionally, I have previous experience as an intake and referral intern, I assisted with senior care programs such as meals on wheels and community care programs. I also answered a variety of information and referral questions that directed consumers to the appropriate services. In my spare time, I believe in the benefits of self-care.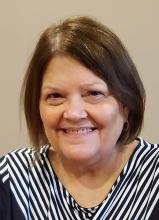 Maureen Kelly
Maureen is our Personal Assistant Coordinator.  Maureen attended Lewis University for her nursing education and later her Masters. Maureen came to DRC after 40 years in the nursing field. Maureen likes getting to know her Personal Assistants (PAs) as well as their consumers. "It is quite rewarding when a consumer finds the perfect Personal Assistant. Some of the consumers have been working with the same PA's for many years". 
"DRC has the greatest staff with which to work. How many people get to say they love coming to work"?! Maureen lives in a quiet suburb in the Will County area near family and friends. Maureen has been married to her husband for 32 years and has one adult son living in the DC area. When not at work, Maureen likes to ride her bike, walk, read, sing, and relax outside with a cool lemonade.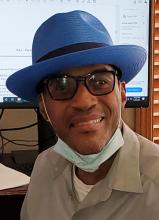 Sam Knight
Sam has been an Independent Living Advocate with Disability Resource Center for the past 8 years. Sam's favorite thing about what he does within our organization is helping people with disabilities find affordable and accessible housing. When Sam is not working, he enjoys watching football and Cubs baseball.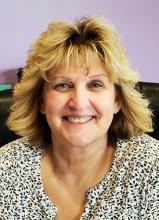 Missy Martin
Missy began her career in 2012 when she was hired as the Administrative Assistant to the Executive Director. Within that same year, Missy was promoted to Program Manager. In December of 2017, she was promoted to Executive Director.
"As the Executive Director, it is a pleasure and a privilege to work alongside so many talented and dedicated people. My duties are many and varied, and no two days are the same! Whether it's supervising our direct support staff, researching grants, implementing and administrating programs and new initiatives, completing reports, representing the Center at various policy meetings, and more, I am so pleased to be associated with an organization that works to empower people with disabilities to live self-sufficient lives. In my free time, I enjoy spending time with my husband and family and hope to do more traveling".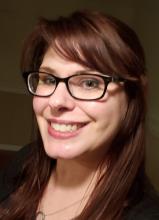 Julee Opel
Julee Opel received her associate's degree in art at Joliet Junior College and went on to receive her bachelor's degree in interdisciplinary studies with a focus on social work and addiction studies. Julee has 20 years of experience working with people that have disabilities. Julee works with our Fast Track and SKILLS classes as well as hosting DRC's Women's Support Group. Julee also helps to provide Assistive Technology devices to those who have communication issues. Julee loves working with young adults and encouraging them to be the best that they can be. When Julee is not working she enjoys working out, reading books, listening to music, and spending time with her friends and family.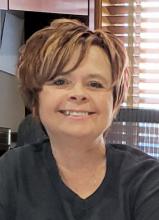 Tammy Semmler
Tammy Semmler is our Administrative Assistant/ITAC Coordinator at DRC. Tammy brings her 20 plus years of Administrative Assistant experience from past organizations such as The Plainfield Park District and SEASPAR in Downers Grove.  "I have learned so much since starting at DRC last year. I am amazed every day at all of the hard work and dedication that everyone, from our Executive Director to our amazing staff, puts forth for its consumers. Everyone here works so well together.  Our organization's goal is to help people with disabilities achieve independence, and every day my teammates go above and beyond that call of duty.  I am very happy to be a part of this organization, and I cannot wait to see what the future holds for Disability Resource Center and its staff". 
Tammy is a huge animal lover, and she and her husband live in Grundy County. In her free time, she likes to craft, knit, crochet, cook and bake.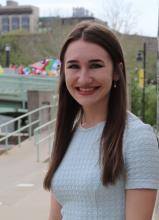 Delaney Woodall
Delaney Woodall is our new Independent Living Advocate and Deaf Services Coordinator at Disability Resource Center. Delaney is a recent graduate from the University of Iowa who earned a Master's Degree in Rehabilitation Counseling and a Minor Degree in Deaf studies. Delaney is also fluent in American Sign Language (ASL). In her free time, Delaney likes to take care of her house plants, create art, and play with her baby nephew. Delaney goes by She/Her/Hers pronouns and is excited to work at Disability Resource Center and serve the Deaf/Hard-of-Hearing population in the Will-Grundy area.